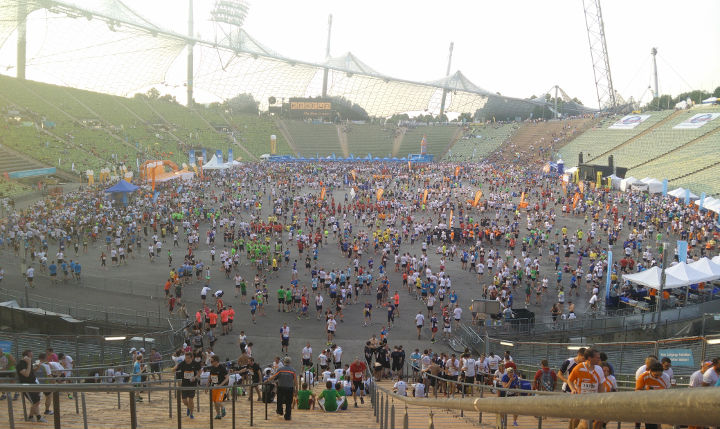 We love walking through cities. You know that. What you didn't know is that we sometimes also run through them.
At least that's what we did last Thursday, following a short-notice invitation to B2RUN. B2RUN is Munich's biggest corporate run event featuring Munich's beautiful Olympic Park and over 30,000 runners.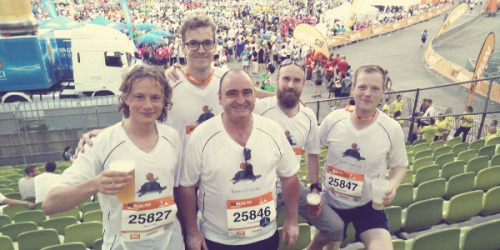 What can we say? A delegation of five brave LOCLET souls ran the 6.1km track from start to finish. It was fun. It was very warm (33°C). There was beer at the end.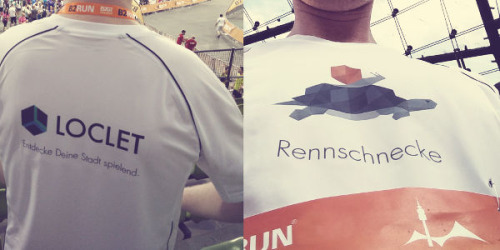 And best of all: We had cool LOCLET running shirts featuring one of our upcoming game achievements - the racing snail ;-). Prost!